"The first time in 8 years I've had a good night's sleep!"

- Matthieu L.
Your bed is supposed to be a safe space to relax, unwind from your day, and hopefully get some much-needed sleep. But for some of us, falling asleep (and staying asleep) doesn't come easy.

Whether it's your snoring partner, next-door's barking dog or the constant sound of traffic on the road – noise can make sleep a challenge. Especially for light sleepers.

But not getting enough sleep at night can have serious impacts on your physical and mental health. So it's important that you find a simple and cost-effective solution that helps you get the sleep you need night after night, so you can start each day feeling recharged.
Good sleep is essential to your health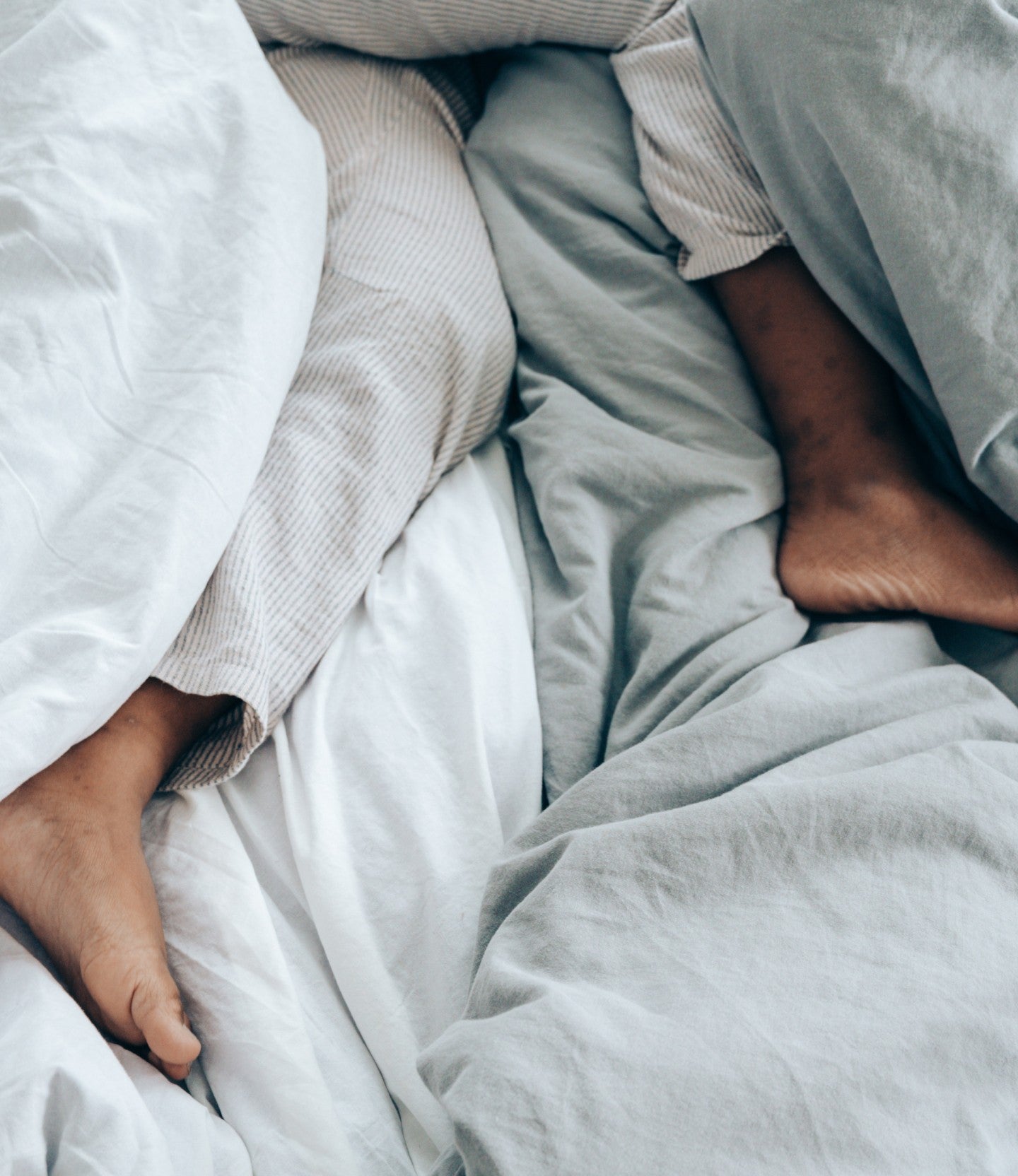 The National Sleep Foundation guidelines advise that healthy adults need between 7 and 9 hours of sleep per night.

Not getting the recommended amount of sleep can cause all kinds of mental health-related problems that manifest in your life in different ways, such as:
Reduced memory & concentration – finding it hard to focus at work or at home and forgetting important tasks
Lower productivity – resulting in underachieving at work or ditching off your daily exercise
Mood changes – such as irritability, feeling more emotional or experiencing burnout causing problems with close relationships in your life (E.g. friends, partners, siblings, co-workers)
Problems with relationships in your life – with friends, your partner or your co-workers
If long-term, sleep deprivation can also lead to more severe mental health problems, such as anxiety or depression.
Sleeping with earplugs can significantly improve the quality of your sleep. For many people, earplugs are the only way to block out sounds while they sleep, such as noise from nearby traffic, a noisy neighbor or a snoring partner.

This is significant because the quality of your sleep matters just as much as the amount you get. Loud sounds can wake you up out of a deep sleep which has lasting effects, even if you wake up only for a few seconds. It takes time for your body to return to that phase of deep sleep that it needs to fully recover after a full day.
That's why we developed
Loop Quiet earplugs
Quiet
Sale price
$34.95 AUD
Regular price
Unit price
per
Sale
Block out the noise with Loop Quiet. These noise reducing earplugs offer up to 27 dB of noise reduction, more than any other Loop earplug. Powerful. Lightweight. Reusable. These soft-touch silicone earplugs are designed with comfort in mind. Perfect for managing your volume on the go.
View full details
- 27 dB of noise reduction

To block out any disruptions that usually wake you in the night.

Flexible & comfortable

Made from soft-touch silicone for all-night comfort, even for the side sleepers.

Stay put all night long

Thanks to their adjustable ear tips and innovative Loop design.
Since 2019, they've helped over 1,000,000 troubled sleepers get the good night's rest they deserve.
Loop Quiet earplugs are one of the best noise-reducing earplugs for sleeping. By blocking out up to 27 dB of noise, Loop Quiet helps you fall (and stay) asleep with ease. And because they're made from hypoallergenic flexible silicone, they offer all-night comfort, even for side sleepers!
"This is what I've needed my whole life! I've never slept so soundly. Thank you!"

Rachel B.

"Living in a busy city centre, this really saved my good nights rest."

Sam D.

"Finally I found good earplugs for sleeping that don't hurt my ears."

Anne S.
100-day free return

Give Loop Quiet earplugs a try, and if they don't improve your sleep, send them back within 100 days for a full refund. No hard feelings.